Parrotfish Leggings (Turquoise)- 10% goes to Lizard Island Research Station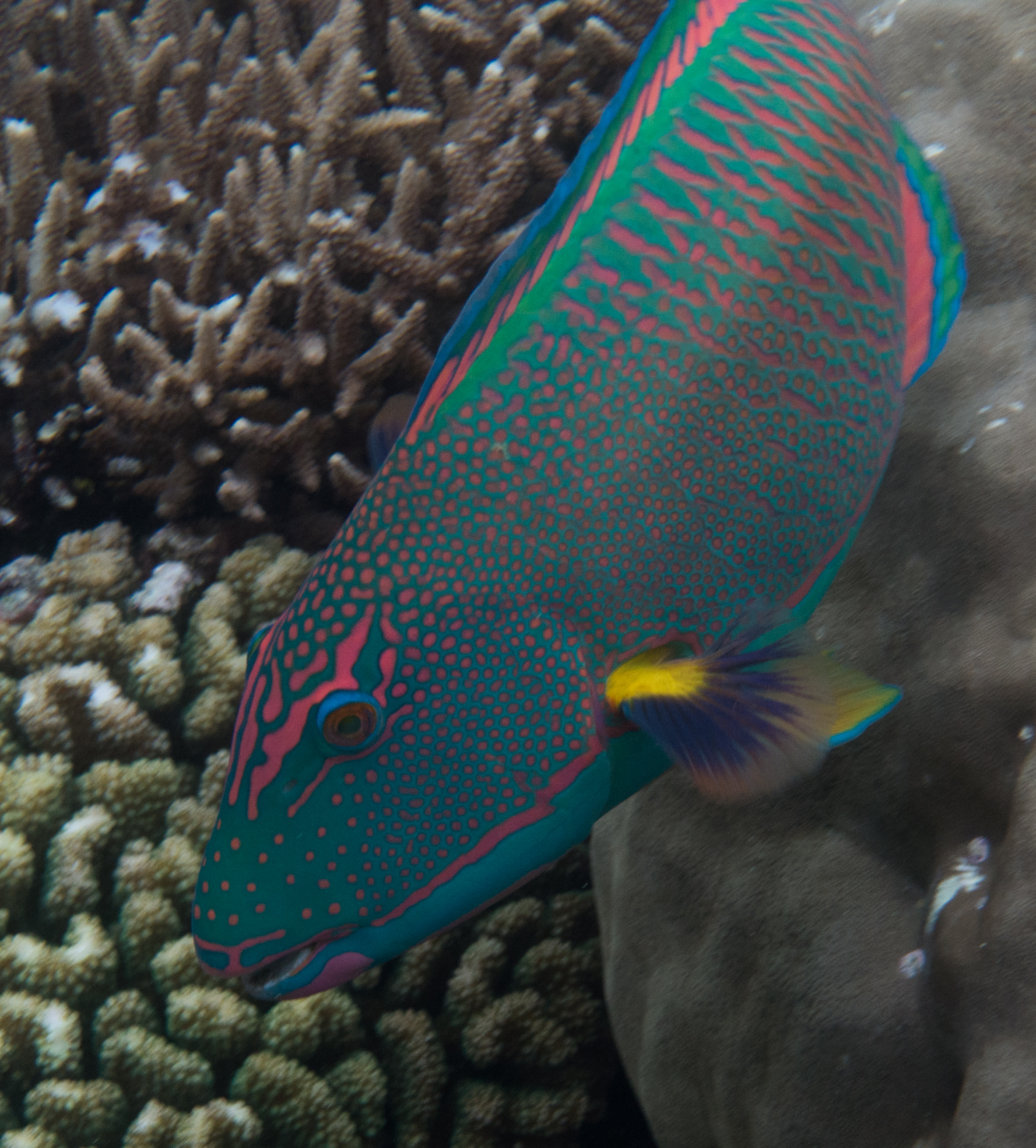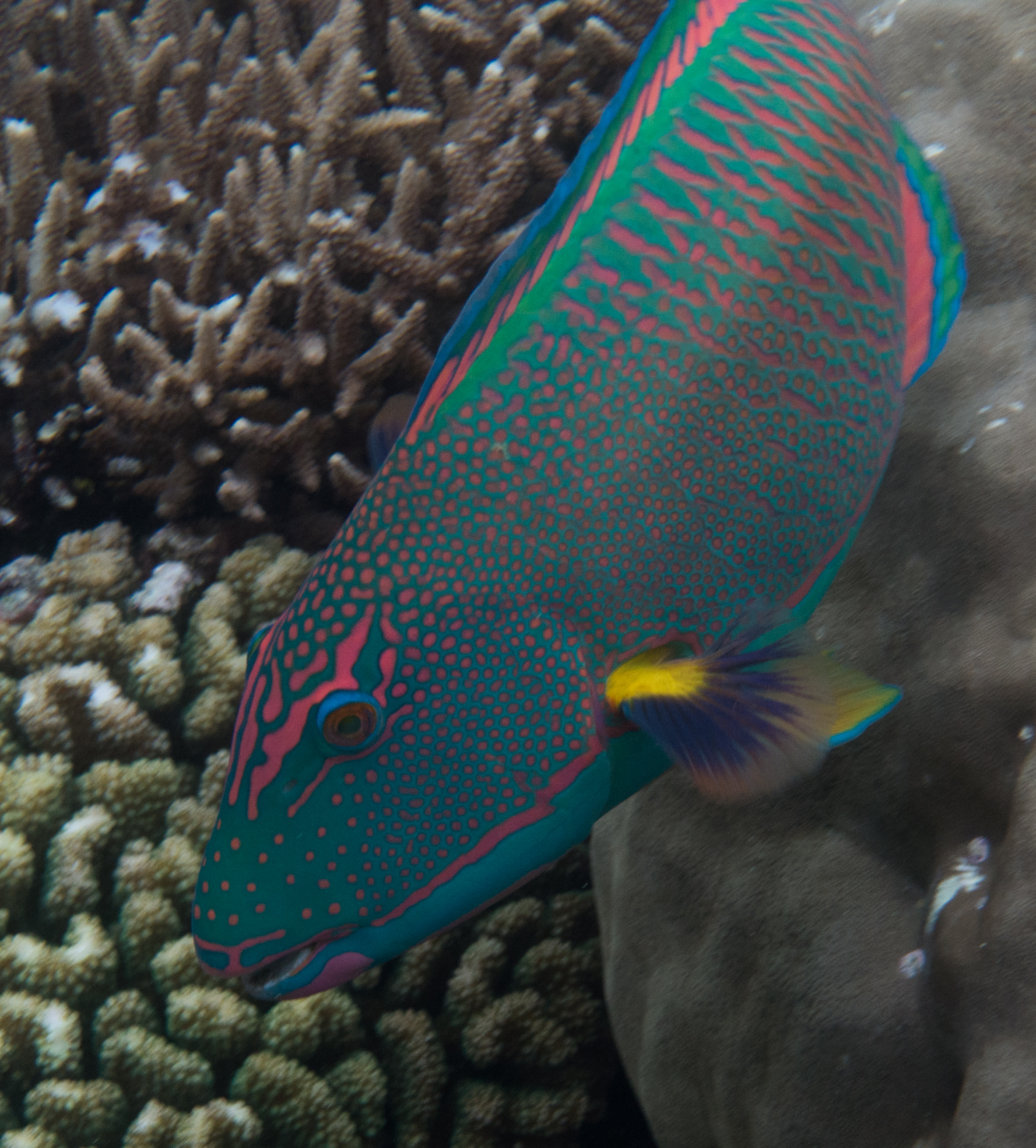 Parrotfish Leggings (Turquoise)- 10% goes to Lizard Island Research Station
Parrotfish Leggings (Turquoise) - 3/4 length
These comfortable leggings are constructed in premium quality SuperSoft Lycra that makes them comfortable, breathable and ideal for sports such as yoga, gym and pilates, or simply for athleisure wear.
The design features one of the coolest colour combinations on the reef - the pattern found on the head of a Male Bicolour Parrotfish. These guys actually start off as girls! - and very drab boring colours too - but then some change to male as they mature to the most spectacular fish you'll find anywhere. Like all parrotfish, they have an important role on the reef by feeding on algae as they scrape the coral with their parrot-like beak. They take in bits of coral as they feed and it becomes ground up to create a huge percentage of the gleaming white sand we find on coral reefs.
A quick guide to what you need to know....
Delivery and Return - free shipping in Australia for orders over $150